3 Best Business Podcasts to Subscribe to Now
Driving your car, walking your dog, out for a jog, relaxing at home, or taking the subway… podcasts are a growing channel for the captive audiophile to experience high quality content on-demand anywhere. There are over 600,000 active podcast shows accounting for over 500 billion episode downloads.
The podcast is a unique platform, which enables listeners to learn, be entertained, and be distracted in a format that is more intimate than other channels. Like other digital formats, it is more diverse than its traditional media counterparts. There is a plethora of businesses-related podcasts. People are tuning in for insights from successful business people about business methods and techniques.
At Avenue Group, we enjoy many of these podcasts and want to highlight our five favorite business podcasts that provide listeners with both knowledge and entertainment.
Our Top 3 Business Podcasts:
Business Wars by Wondery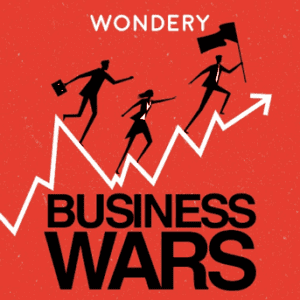 Business Wars is a serial podcast which follows "company versus company" battles that have shaped business history. Each series includes several 20-minute episodes that share the inside scoop — complete with dramatized dialogues between the participants — that bring the tension and high stakes to life. Topics for seasons have included Coke vs Pepsi, eBay vs PayPal, Marvel vs DC Comics, and Nike vs Adidas, among many others. We are confident that you'll learn something you didn't know which will surprise you.
The Pitch by Gimlet Media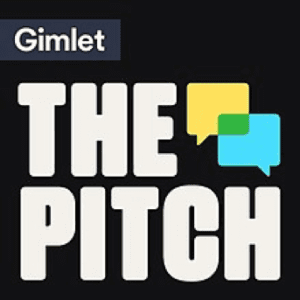 The Pitch gives its audience a chance to hear start up founders attempt to raise money by pitching their businesses to a small group of venture capitalists. It's like the television show Shark Tank, with more of a focus on business model and less on silly entertainment. In each 30-40-minute episode, we hear a lot: the unvarnished pitch, a brief Q&A, a commitment to invest (or not) by the panelists, and then — most notably — a follow-up interview with the founder a few months after the initial pitch to see what's happened since. It's a great format for learning how to communicate clearly and concisely when the pressure is on.
How I Built This by NPR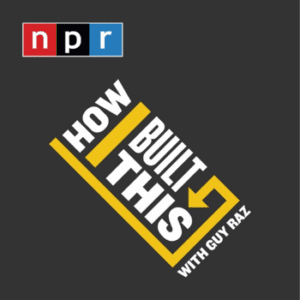 How I Built This is a long-form interview series hosted by NPR journalist Guy Raz. Each episode is about an hour of compelling first-hand accounts of the path to success of some of the most successful business leaders. Guests have included Kate Spade, Starbucks' Howard Schultz, Angie Hicks of Angie's List, Reid Hoffman of PayPal and LinkedIn, and Rent the Runway's Jenn Hyman. The show's power hinges on Raz's interview style and ability to probe into some of the most important decisions the business leaders have made. It's a podcast about business, but also about human beings dealing with relatable human issues.
We are busy producing a new podcast, Follow The Leader, in which we follow a business leader in real-time as he or she takes on a new business challenge. Make sure you sign up to be notified when Follow The Leader goes live.
This article was written by Avenue Group Founder Jeremy Greenberg